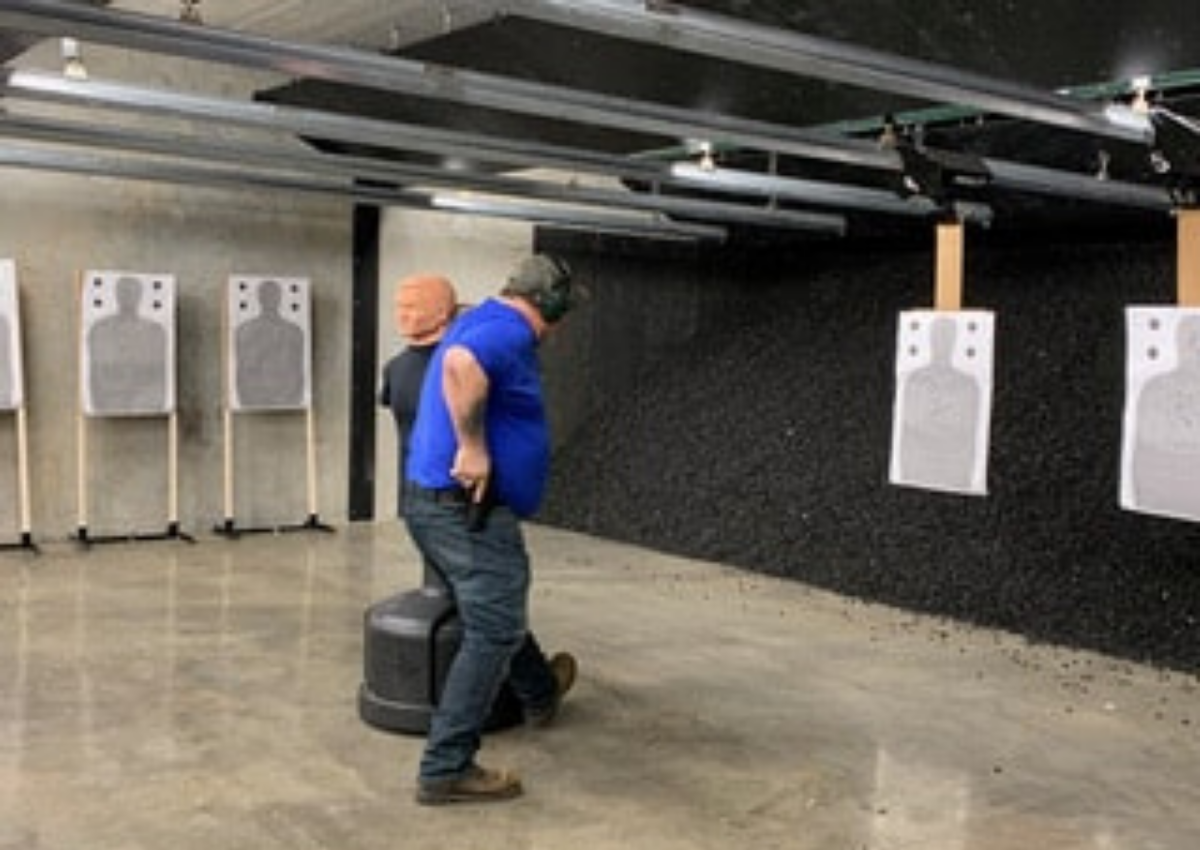 Course Description: 
Students will continue to build upon their basic and tactical skills and learn to apply them to different exercises. They will learn how to use cover and concealment to move with the pistol, strong and weak hand shooting around a barricade, moving in defense of others, and more.
Equipment needed: semi-automatic pistol (recommended), two magazines (unloaded), holster (no belly bands allowed, strong side or appendix Kydex holster recommended), magazine pouch, sturdy belt, and 150 – 200 rounds of pistol ammunition
Prerequisite: Concealed Carry Range
Length:  3 hours
Cost:  *$140
Bullet and Barrel offers Personal Training with our in-house certified instructors. Please contact training@bulletandbarrel.com to schedule now!