Gunsmithing at Bullet and Barrel

ether you're having issues with your firearm, just want to fine-tune, or completely customize your firearm, you can trust our skilled gunsmiths to professionally tend to your firearm. We will make sure you're equipment performs at its absolute best.
Because gunsmithing is an art and every gun is different it is difficult to give accurate pricing without seeing your firearm in person. Below you can get a general idea for some common services we offer. Please remember to bring firearms in cased and unloaded.
 Due to heavy workload:
 Gunsmith is NOT AVAILABLE Thursday or Friday before noon to walk-in customers.
We anticipate this to be a temporary limit.
Gunsmith hours for drop ins:
T/W  10-5
Th/F  12-6
Sat  10-2
Thank you for the tremendous show of support!
Email for appointments gunsmith@bulletandbarrel.com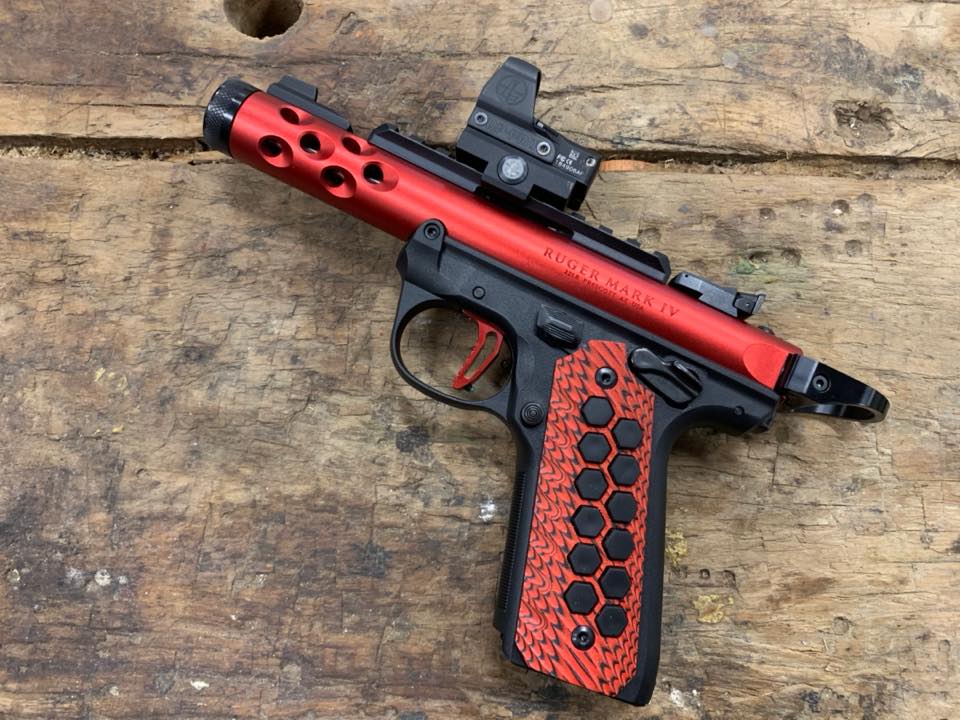 Shop Rates
| | |
| --- | --- |
| Bore Sight: | $20 |
| Scope Mount + Boresight: | $45 |
| Scope Mount + Shoot in: | $50 |
| Shoot to sight in: | $40 |
| Basic Clean: | $30 |
| Detail Clean: | $50 |
| Sight Installation: | $30-$60 depending on pistol |
| Drill And Tap (Per hole):  | $20 |
| Trigger Job + Parts: | $57.50 |
| Minimum  ¼ Hr. shop time: | $22.50 |
| Labor per ¼ Hour: | $22.50 |
 

Basic Firearm Cleaning

Detail Firearm Cleaning

Scope Mounting

Sight Installation

Bore Sighting

AR-Platform Assembly

Barrel Threading

Cut/Re-crown Barrel

Install Muzzle Device

Shotgun Work

Internal Polishing

Internal Parts Service

Action Work

UltraSonic Suppressor Cleaning

One-off Builds

Metal Refinishing (Coming Soon)

Cerakote Coatings (Coming Soon)