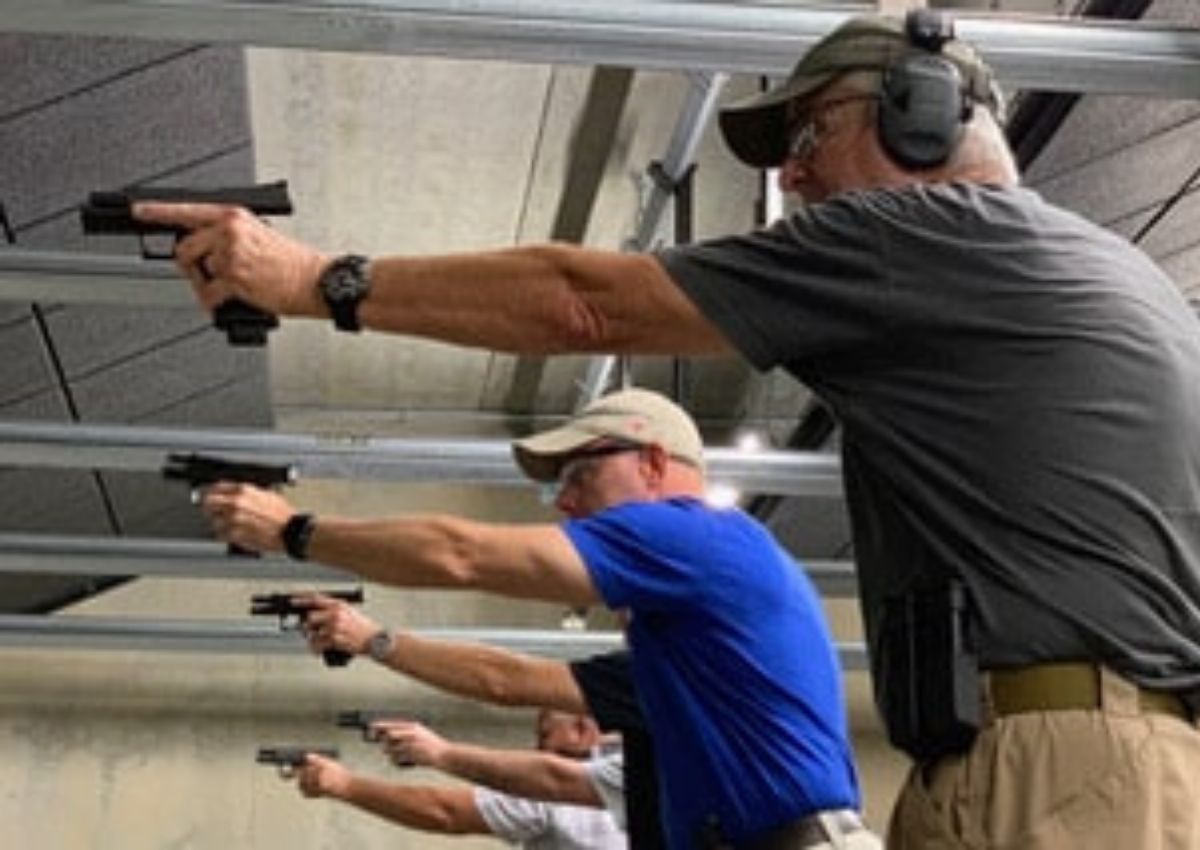 Course Description: 
Transition from the basics to self-defense as you learn practical techniques that could save your life. Whether carrying concealed or unconcealed, proper presentation of the firearm will allow you to develop the proper grip and sight picture to engage the target quickly and accurately. In this course, we go forward of the firing line and learn the one-handed draw, strong and weak hand shooting, fixing malfunctions, magazine reloads (emergency, save), turning and shooting, slice the pie drill, and more.
Equipment needed: semi-automatic pistol (recommended), two magazines (unloaded), holster (no belly bands allowed, strong side or appendix Kydex holster recommended), magazine pouch, sturdy belt, and 150 – 200 rounds of pistol ammunition
If you do not have equipment please let us know and we will try to accommodate. Ladies only also available.
Length:  4 hours
Cost:  *$100 
Bullet and Barrel offers Personal Training with our in-house certified instructors. Please contact training@bulletandbarrel.com to schedule now!